ABOUT US
We are a startup center of the Deutsche Telekom IT Solutions Slovakia Company. We focus on the latest technologies and trends in the areas of Telco  and Health.
TELCO
5G, IoT, VR / AR, Ux
HEALTH
Digital Health, Biotech, Medtech, LifeTech
WHAT WE DO
In Innovlab we enable our partners to create perspective and meaningful innovations. We are connecting startups with our B2B partners for the co-creation of the innovative solutions and business opportunities for all involved parties.
FOR STARTUPS
We support and look for young and talented innovators and start-uppers with big enthusiasm and potential. We help their business to grow and turn their ideas into products.
We differentiate ourselves by one and only unique approach towards customers of Deutsche Telekom. Our investments along with technological support ensures success for your future startups.
FOR COMPANY
In order to solve your business goals and challenges we will put together in motion your in-house innovations and help to establish new partnerships with other startups. We will make the best out of our network of startups and businesses to create final products. Such cooperation patterns will bring us better and faster ways for achievements of our meaningful and measurable results for your business.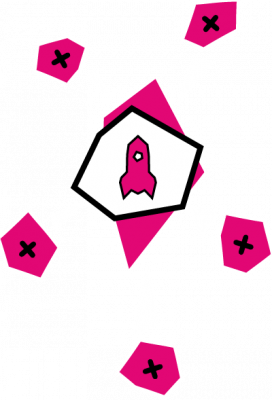 THIS IS HOW WE DO IT
We will build-up scalable and global network of partners, the most talented startups, and entrepreneurs, who will accomplish their growth by joining this network of an authentic businesses, their opportunities, revenues, customers, data, expertise and investments.
PARTNERS
We are proud of our partnerships and cooperation with the companies and organizations