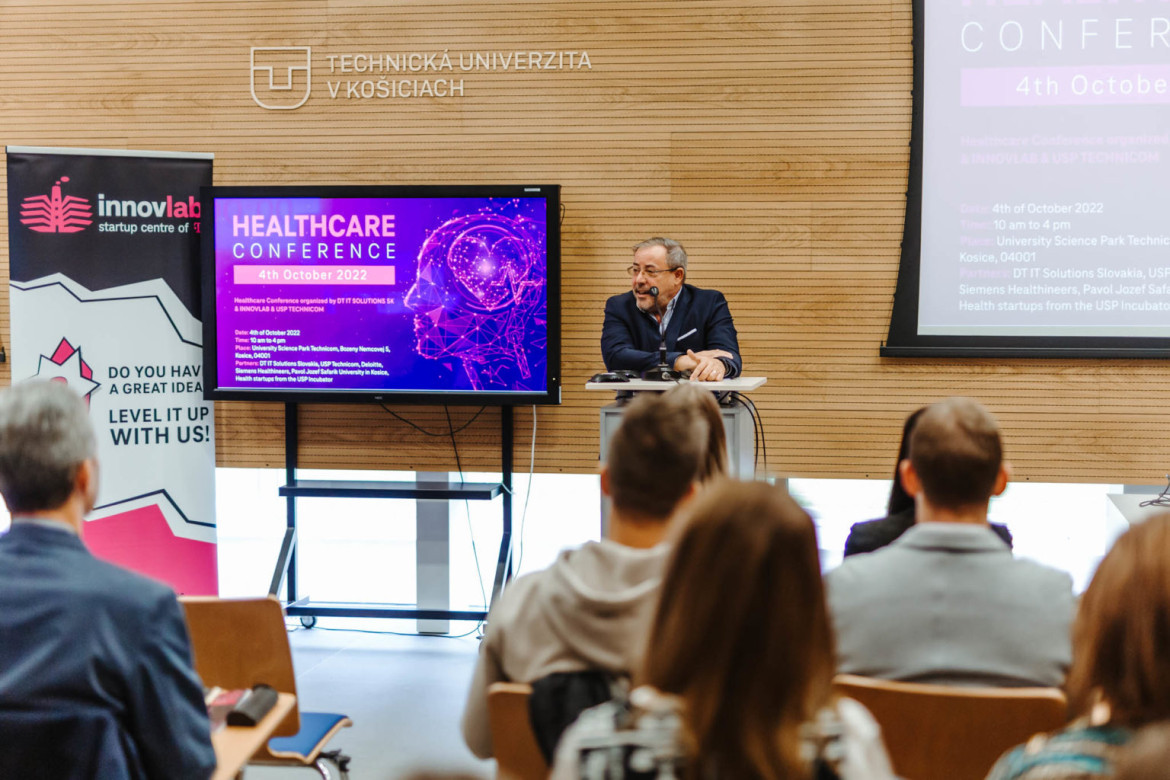 ICT has an irreplaceable place in today's healthcare. Once again, we could have convinced of this at the first Healthcare Conference, which we at Deustche Telekom IT Solutions organized together with Innovlab Startup Center and University Science park Technicom (Technical university of Kosice).
---
The Healthcare Conference, which took place on Tuesday, October 4, 2022, featured experts and startups from the field of healthcare, science and technology. They lectured and discussed the use of information technology in healthcare.
"It is important that we support and affirm the importance of academia, research institutes, but also startups, because together we can do more. And at the first Healthcare Conference we were able to highlight this important connection and also the exceptional innovative products that have come out of this connection. I think that IT technologies really offer a lot that we can use to digitize, automate and innovate in healthcare. At Deutsche Telekom IT Solutions Slovakia (DT ITSO SK), we support the development of innovative products - for example, our application Cognity Care or Sovereign Cloud," said Andreas Truls, Managing Director of DT ITSO SK.
The digitalization of healthcare is full of challenges and opportunities. Evaluating medical data using artificial intelligence or machine learning, Artificial Intelligence-based diagnostic systems, 3D printing in medicine, or the design of a bionic prosthetic hand are just few of the topics that were covered during the event and proved, the use of IT in healthcare is truly multifaceted and full of opportunities.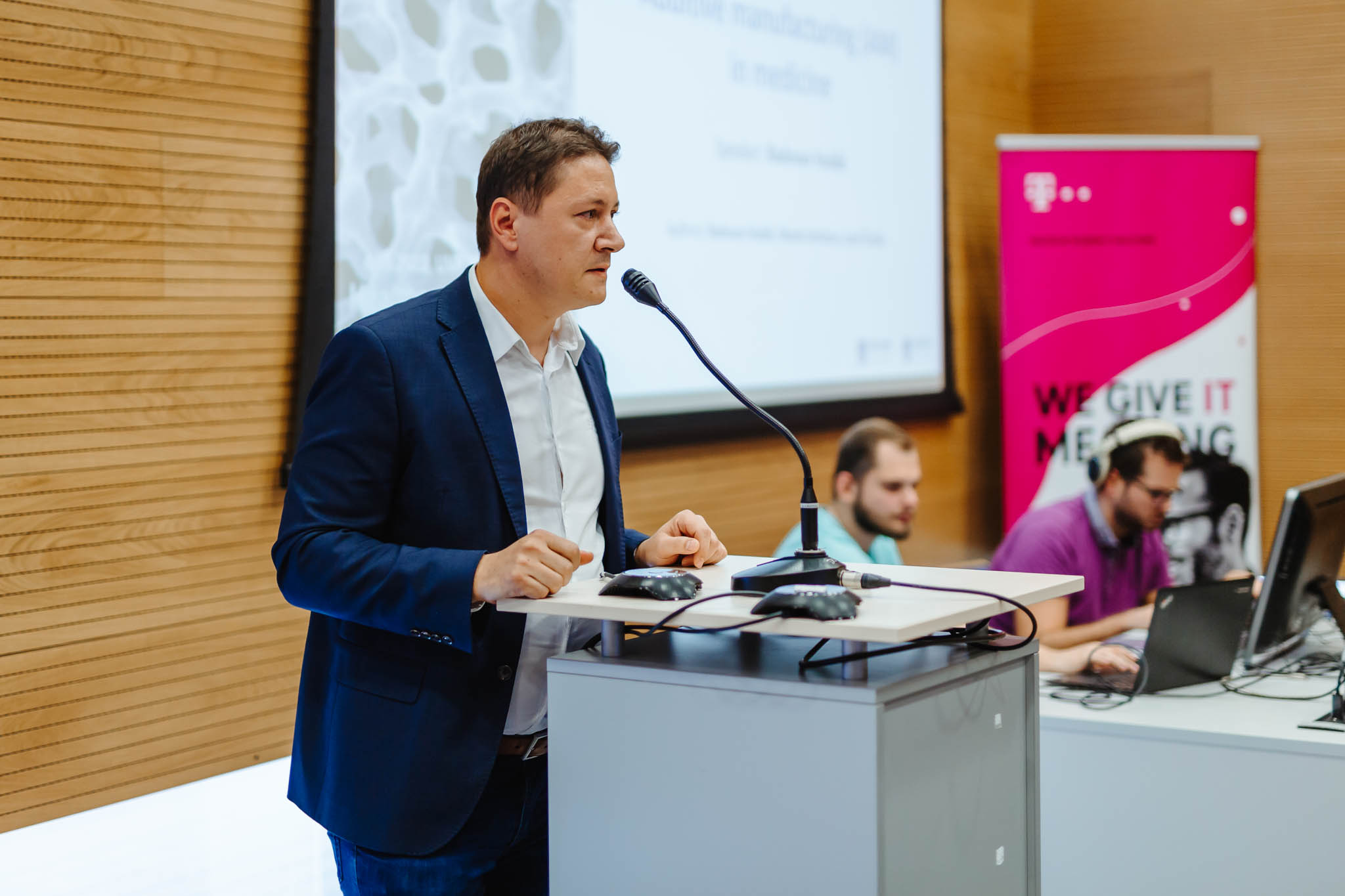 Professor Radovan Hudák from the Technical University in Košice, who is involved in research on additive manufacturing of customized implants, gave a lecture on the use of devices in practice. An artificial sternum, part of a skull bone or a temple are surgically implanted to patients. Research and development in the field of personalized implants using 3D printing has improved the quality of life and saved the lives of thousands of patients in Slovakia and around the world. These are unique engineering works created by digital technologies applied in clinical practice.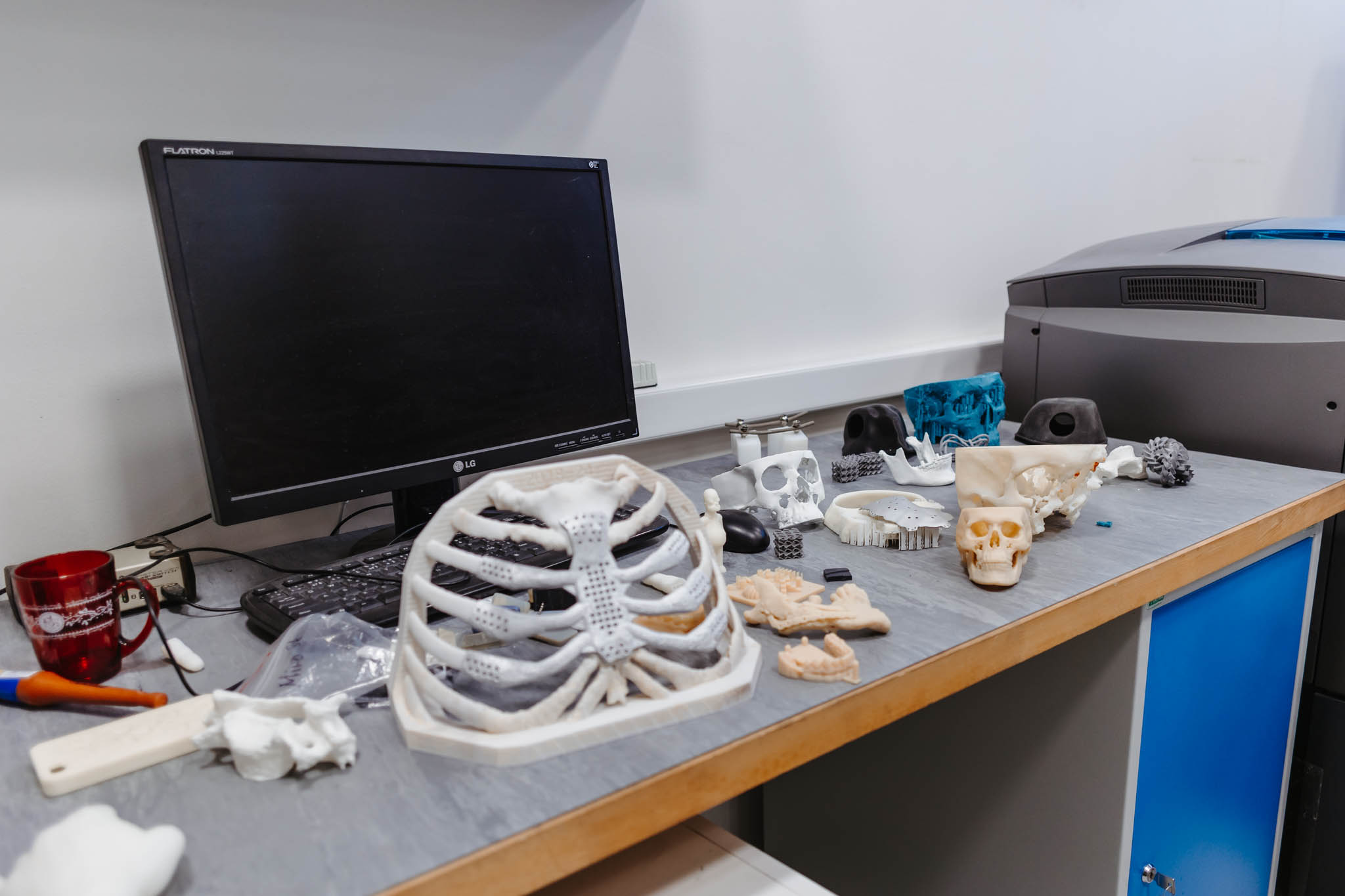 We thank to Deutsche Telekom IT Solutions Slovakia for the opportunity to stand by the whole organization and We thank to our partners UVP TECHNICOM, Deloitte, Siemens Healthineers, Technical University of Kosice, Univerzita 'Pavla Jozefa Šafárika' v Košiciach, Innovation Center of Košice Region. Andreas Truls Jakab Frantisek Anton Cizmar Milan Varga Peter Holan Veronika Hudzikova Ladislav Pomšár Jan Majoros Honza Novak Radovan Hudak Mirka Rabajdová Maroš Stredanský Lenka Adamová Alica Narozna Gold Andrea Lovacka Lubica Binas Henrieta Dunne Peter Breyl Tomáš Pavlik Peter Takáč Anna Bobková Lemur.sk Promiseo #technology #opportunity #healthcare #digital #innovation #cloud #artificialintelligence #additivemanufacturing #additivemanufacturing #dataanalysis #medicine #projects #university #innovlab_kosice