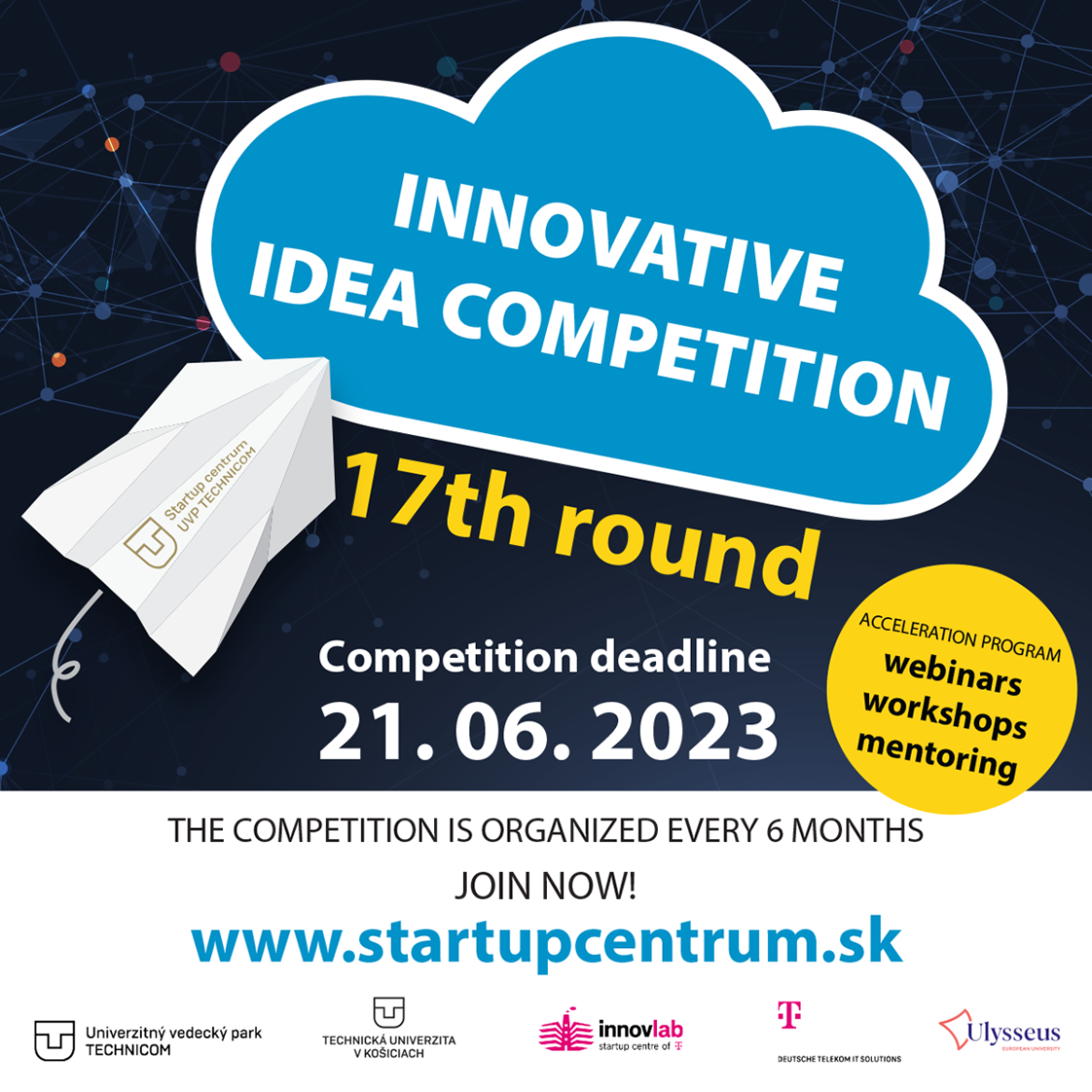 The Startup center TUKE offers you the opportunity to join a competition of innovative ideas, projects, and business solutions.
Starting in 2014, Startup center TUKE supported more than 90 startups with great innovation potential. Several of them succeeded in receiving seed investments and launching a number of successful products. Learn more about them in the "Startup" section
The competition is open all year round. Every 6 months a group of new projects (startups) is selected. You can already register your idea (project) for the 17th round of the contest. The deadline for registration is June 21, 2023. The date of the competition is June 26, 2023.
More information HERE.