12 teams made it to the final pitch where our jury from the business and university environment selected 3 winning projects at the end, one in each category.
"I was happy and proud to kick-off Hackathon 2021 that started on November 26. I welcomed the students, wished them good luck in coding, and encouraged their ideas and their desire to work on innovation and technical improvement at their age", expressed Andreas Truls, Managing Director, DT IT Solutions Slovakia.
Educational part covered by interesting speakers from business
We were very pleased to host our external speakers:
Barbora Ruscin (Chief Experience Officer at Tatra Banka) with the presentation on the topic – Pitching your ideas in a virtual space.
Dusan Kocurek (Agile Mentor, from ScrumDesk) Minimum Viable Product.
Veronika Hudzikova (Application Developer) with her inspirational talk.
Winning solutions:
1. Smart city and sustainability - Smart road – An app that helps the city monitor the condition of roads, using an app, accelerometer, and GPS navigation record when your car hits a pot-hole. After the ride just stop the app and use the benefits offers by the city.
Team: Lukáš Tomaščík, Peter Kizek, Lívia Jesenská, Richard Michalik, Tomáš Čopík, Monika Kohútová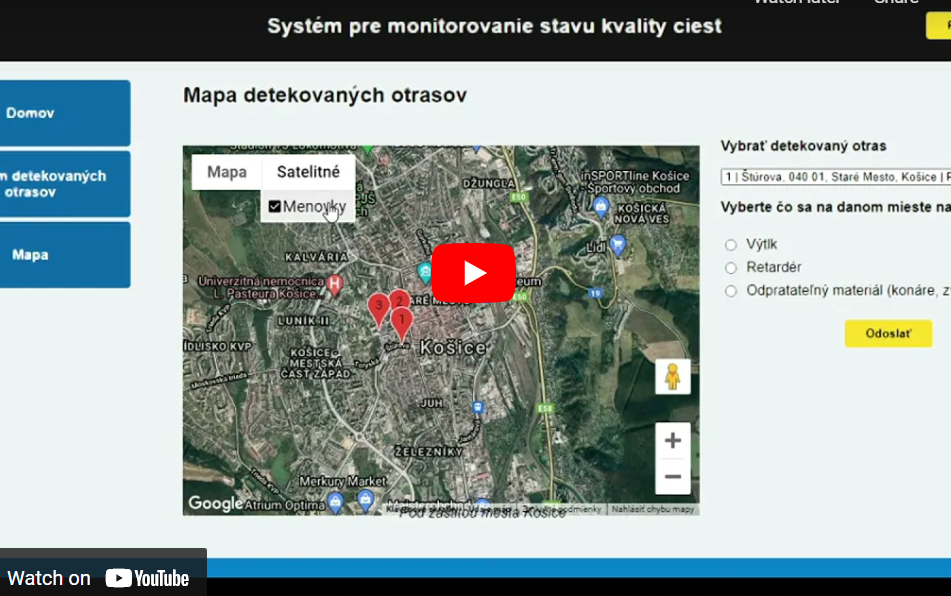 2. Health - Medique - Medique gathers various vital medical data in real-time using mobile platform APIs or different medical-based IoT devices, such as a smart thermometer or as mentioned earlier, a digital Holter. The patient is able to directly communicate with a doctor within a live chat, where they are able to share (with strict permissions) their generated medical reports. This virtual meeting allows saving time for both. The doctor can analyze the detailed report and reply accordingly.
Team: Daniel Slanina, Daniel Balogh, Daniel Sládeček, Martina Máťušová, Pavol Beskid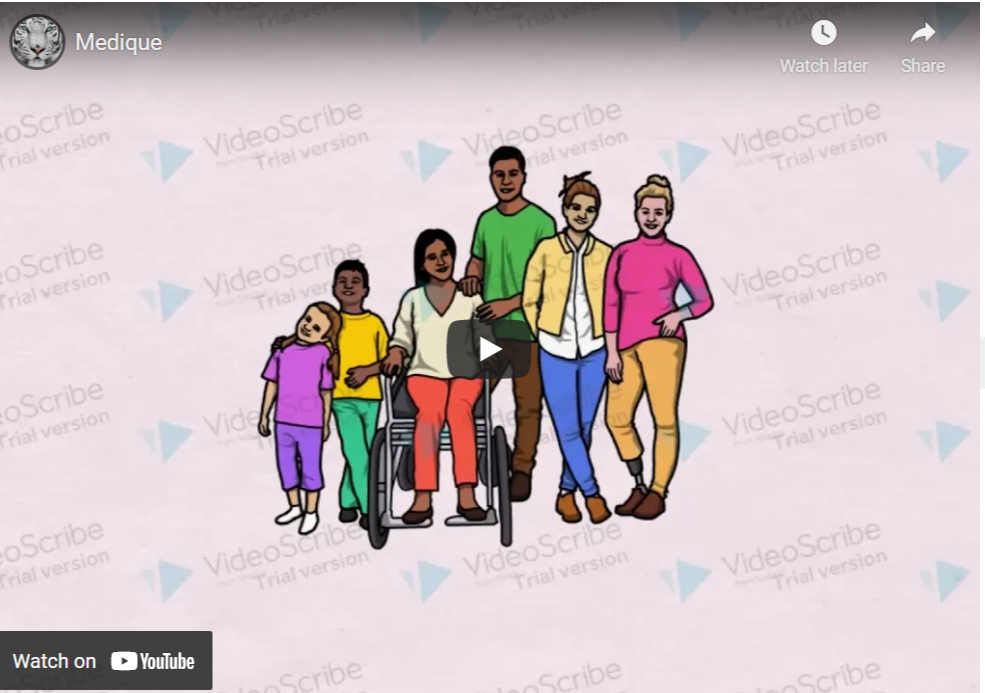 3. Smart University - Student assistant - Assistant app (not only) for students, that helps them to find buildings and lecture rooms. An app allows sharing positions with selected friends to help with finding each other.
Team: Ján Lengyel, Ivona IrhováIvona, Šimon Porvazník, Matus Semančik, Patrik Hurný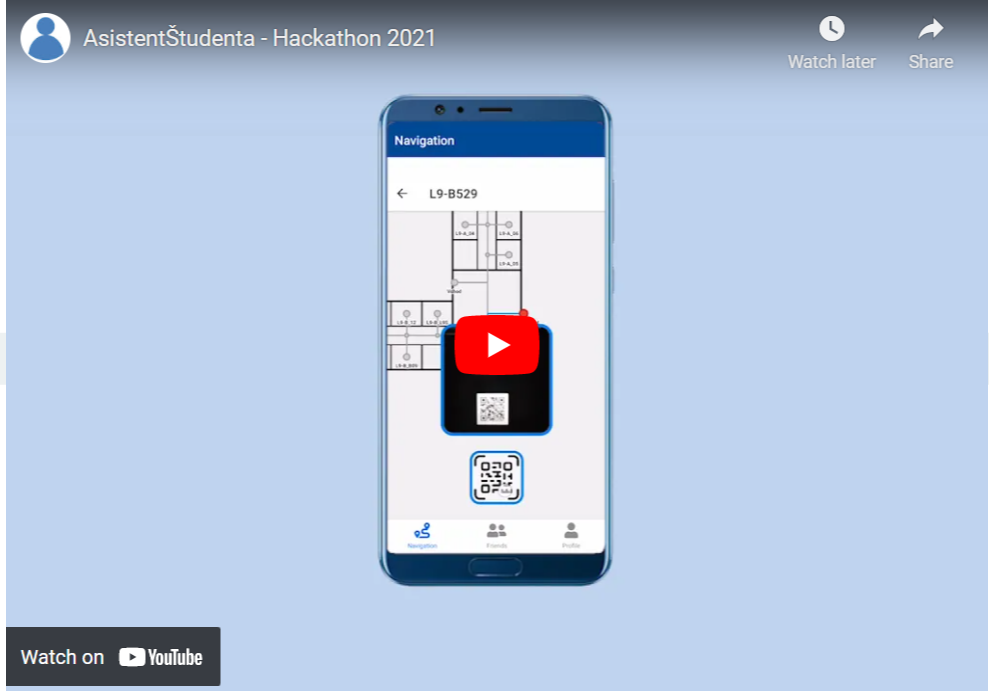 Impressions from judges:
"I was positively surprised by the ideas of possible products presented by the TUKE students. I like the quality and video presentations in the final pitch. It has shown that students' knowledge is now on a very high level in this area, which we were culturally missing some years ago. I see they put a lot of energy into their ideation phase. I hope, they will go further with their idea development beyond this Hackathon event and would be able to commercialize them as well very soon", expressed Peter Hevery, Vice President of Growth Portfolio, DT IT Solutions Slovakia.
"The final round of the Hackathon 2021 was a very interesting experience for me. The developed prototypes focused on various aspects of application domains, and I believe that several students will continue and develop their ideas into viable products", expressed Frantisek Babic, Vice-Dean for Development and External Relations, FEI TUKE.
"Hackathon became a part of the study for our students and it is a real tradition. Despite the pandemic situation, we can still continue in a virtual space. Of course, not everything went smoothly this year either, but on the other side it gives us the opportunity to improve and be better for the next year-round", Mirek Binas, Assistant professor, the Department of Computer Informatics
"First of all, my congratulation to the winners and big thanks to all students, partners, and all who supported virtual Hackathon 2021 with Technical University. Our online Hackathon showed that the bar is rising from year to year and I am really glad that we can still continue in this tradition with a high number of participants despite hard times. Our joint hackathon has become a foundation part of the innovation ecosystem building initiatives driven by our company and will continue support students with their creativity, ideas, and solutions also in the next years", Milan Varga, a Lead of Innovlab Startup Center.
Thank you to our partners for their great cooperation and to all participants who competed in the Hackathon 2021. Your talent and enthusiasm are much more appreciated.
Thank you to our judges for your professional opinions as well: Peter Hevery, Gabriel Fedak, Milan Varga, Ondrej Babic, Peter Breyl, Karol Kocur.
PARTNERS: