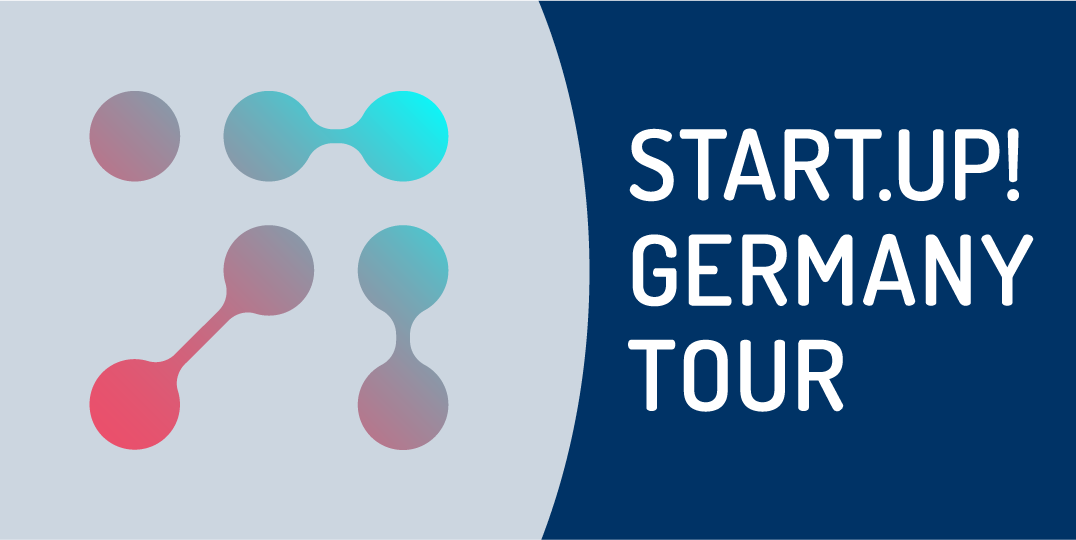 The world needs brave and enthusiastic people
A pre-selected group of young and brave professionals from all over the world who are active in the sector of InsureTech, Smart City, Logistics&Mobility could present their solutions that are in the stage of testing or have already developed own business models. 
Slovakia can be proud of their startup participants
124 startups from over 30 countries on the tour could show their business plans and present themselves in front of Business Partners. We could be very proud of the success of Slovak startupists who brought on the virtual stage fantastic products and solutions in their Big pitch presentation. Innovlab startup center of DT IT Systems Solutions Slovakia directly supported the HandCubeKeys and S-Case startups and helped them to participate in the event.
Big pitch presentation went well for the following Slovak innovators:
Aponi https://www.aponi.sk/ - Big Pitch Logistics&Mobility
HCK - Research and Development, Information and Education Center (HandCubeKeys), http://handcubekeys.eu Big Pitch InsureTech
S-Case https://scase.io/ Big Pitch InsureTech
PERRY SOFT s.r.o., https://simplicity.sk/en/ Big Pitch SmartCity
Huge success can be count for the Excalibur s.r.o. https://getexcalibur.com as this startup has been chosen to pitch at the international Final Big Pitch at Ruhr Summit.
Main benefits of the Digital Startup Germany Tour
This virtual tour brought on the table many benefits for its participants. Interconnection with business partners from Germany, the possibility to get direct contacts with all corporates, and nevertheless important ability to show a huge potential of our Slovak as well as international innovators.
Congratulations to the startups - The Final pitch
"Each vertical (InsureTech, Smart City, Logistics&Mobility) in which all startups have been divided, had its big pitch on the second day of the tour. At first, there have been Reverse pitches and company presentations of three to four multinational companies from each vertical presented themselves to the startups. This was very appreciated by startups because it is not very usual that companies introduce themselves to such events. Ten to fifteen startups per vertical have been selected in advance to pitch live online in front of the companies in big pitch. In each of the three big pitches, Slovakia has been presented. After the BIG PITCH, all startups have been brought directly in contact with the German companies.
At the international Final Big Pitch at Ruhr Summit, selected startups had the chance to present themselves to a large audience in Germany. The Ruhr Summit is one of the biggest startup conferences in North Rhine-Westphalia with a strong focus on B2B. Last year the Ruhr Summit hosted more than 5.000 participants. This year it will take place digitally for two days" expressed Martina Susova, Relations & Event Manager AHK Slowakei
Ekkono solutions, Sweden (https://ekkono.ai/)
Excalibur s.r.o., Slovakia, (https://getexcalibur.com)
Megh Computing, United States (US), (https://www.megh.com)
Pensur, Uruguay, (http://www.ksivision.com/)
PIX Moving, China, (https://www.pixmoving.com/) – WON THE PARTICIPATION ON THE NEXT YEAR´S TOUR
Sternum, Israel, (http://www.sternumiot.com)
Words from Lead of Innovlab Milan Varga.
" I would like to thanks to German Chamber for organizing such a great event, and I'm happy that we were able to create together the opportunity for Slovak startups. They have presented themselves in a very positive way, and we are happy that we were able to support them to go on tour. My personal opinion is that our Slovak startups need more experience like that, and Innovlab will continue to support the local startup ecosystem and bring new opportunities for talented innovators in the nearest future."
Made in Slovakia
It's hilarious that the Slovak startup stage is continuously growing, developing, and building a strong position on the market. Young and enthusiastic innovators can present themselves in a very positive light and their expertise and knowledge are on the professional level. And this is a positive picture that is creating about Slovakia.
More information about Digital Startup Germany Tour:
https://slowakei.ahk.de/sk/podujatia/detail-view-sk/digital-startup-germany-tour-on-october-25-28-2020-applications-open
https://www.startupgermany.nrw/