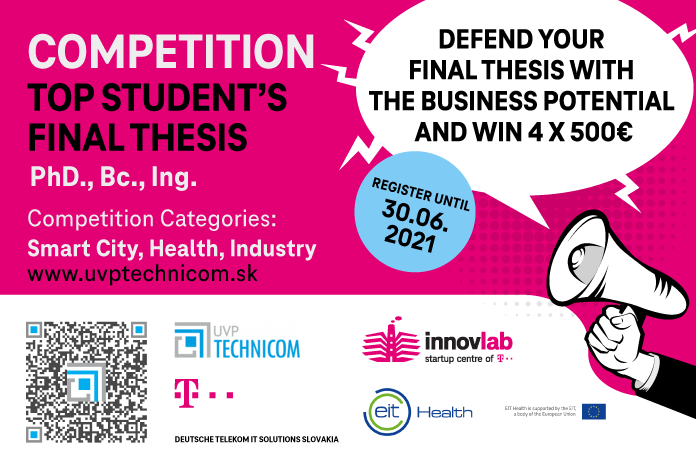 To apply for the competition can anyone who in the school year 2020/2021 successfully defended its bachelor thesis, diploma thesis or final thesis of doctoral study in the Technical University in Kosice until June 30th of June 2021.
Apply for the competition and get a support for the practical usage of your final thesis. The winners of the competition will not only get the financial award helping them with their further development, but they will be able to extend their solution in the real environment of the startup center and incubator in UVP Technicom and Innovlab startup center by creating their own startup.
Thanks to the competition you can get the important contacts, the opportunity to establish your trade on the international level and your project can be assigned in to the business environment. The competition is also an opportunity for the companies and investors who can capture the best ideas and solutions with potential and support the further development and gain new employees.
More info on the UVP Technicom web page: https://bit.ly/3tcJtub