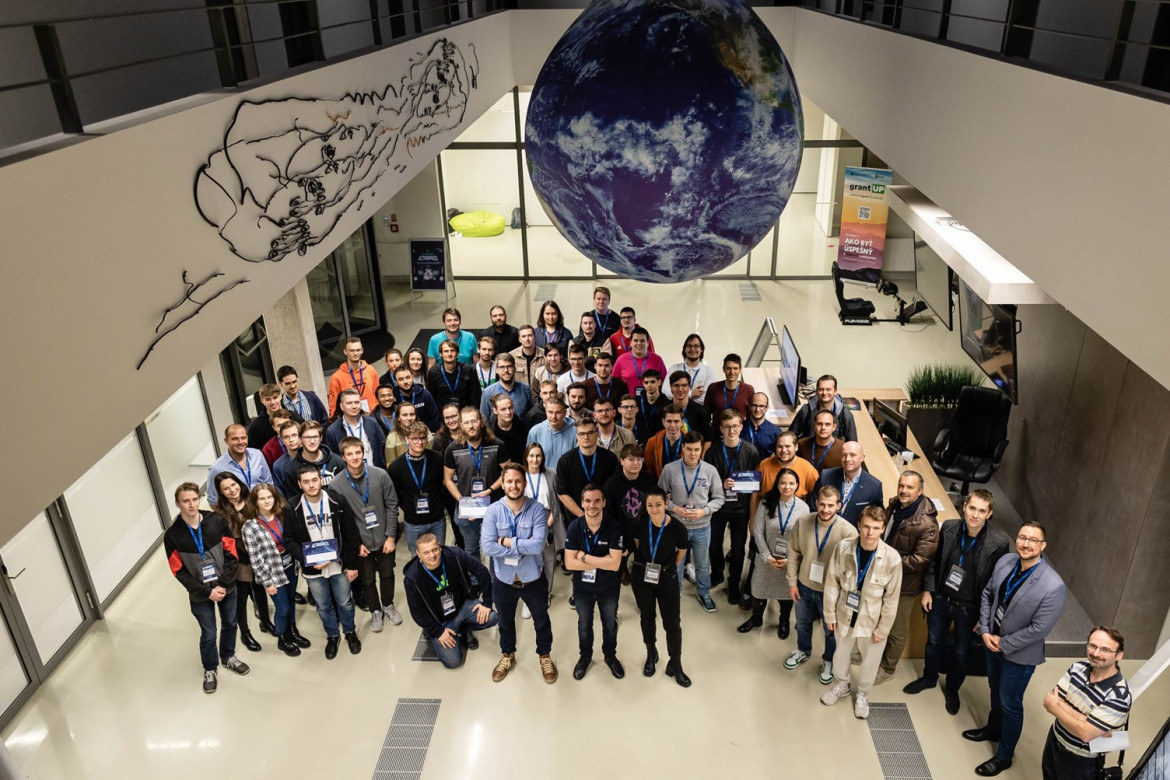 Act in Space Hackathon was organized on the 18 and 19th of November 2022 at a University Sience Park Technicom in Kosice Slovakia. 60 participants met in order to create their space project. They worked on challenges from CNES, AIRBUS and SOPRA.
4 challenges have been defined
#Business in everyday life: Get your business off the ground using space technologies
#Space4.0: Become a NewSpace player and improve the space sector thanks to 'earth technologies'
#Humanitarian: Find a way to make the Space Sector serve humanitarian causes
#Fly to the moon and Beyond: Dreaming big, Innovate even bigger
Internal scrum team from the Innovlab Kosice designed an app for the European Researchers' Night event
Our internal scrum team from Innovlab Deutsche Telekom IT Solutions Slovakiadeveloped firstly an app "Space guardian" (Kozmický Strážca), in partnership with Slovak Academy of Sciences, @SPACE:LAB and Univerzita Komenského v Bratislave.
The app was especially prepared for festival of science - European Researchers' Night (30.9.2022), that was held in 4 Slovak cities such as Kosice, Bratislava, Zilina and Banska Bystrica. This app is showing how many satellites and debris is around earth on various orbits. Printed materials were distributed to schools around whole Slovakia. During the European Researchers' Night event an organizator recorded about 145 077 ‍‍‍ visitors of which 80 265 were students ‍. App was already launched in 631 classes. The cooperation with SPACE:LAB, Slovak Academy of Siences and University Komenskeho Bratislava brought us a fantastic functional app and we are already looking forward to further joint innovative projects.
Web app: https://www.kozmickystrazca.sk/kozmickyodpad/app 
Winning team will represent Slovakia in Cannes next year
What does the winning solution offer?
"As part of the hackathon, we proposed a project called SCP - Spacecraft Collision Prevention, which would provide customers (satellite owners) with a regular subscription service that would warn them of a possible collision of their satellite with another space object, and thus the owner of the satellite could order the maneuver of the satellite, which would have saved him a lot of money, since he would have avoided the collision and destruction of the satellite itself. As part of the instruction, a program was created that simulates a situation where the orbits of 2 objects (a satellite and another potentially dangerous object) intersect and create an intersection that represents a collision point. These data are generated on the basis of catalog data from Space Track," explains Gabriel Urban, from Scrum Team Innovlab Kosice
Congratulation to the team: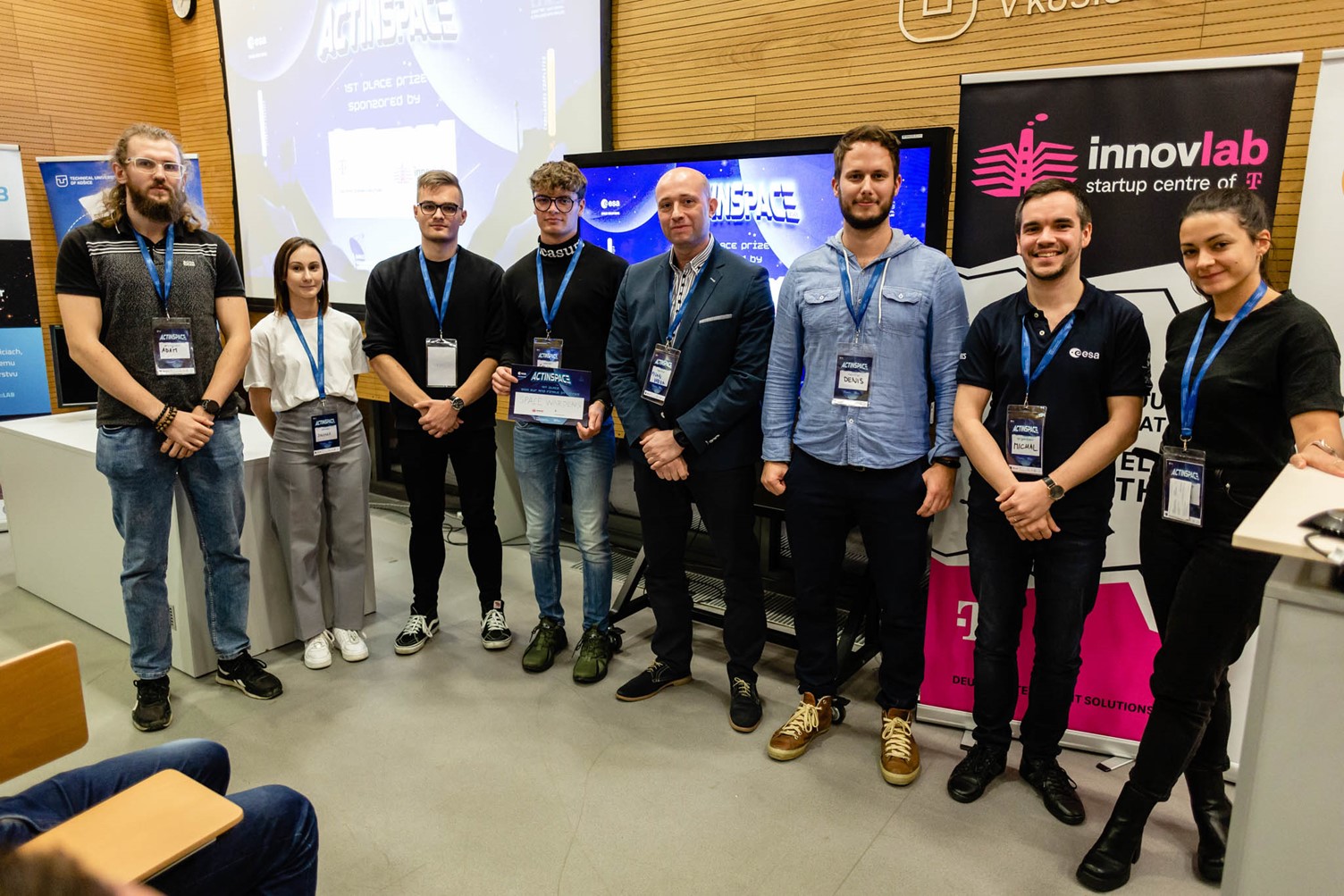 The Space Warden Team consist of: Stefan Hadbavny, Tamas Adam, Gabriel Urban and Dagmara Vendrakova.
Also Thank you to Milan Varga Manager of Innnovlab Kosice and to Alica Narozna Gold Project Manager for representing our company at the event.
This could all happen because we had sponsors on board! Big thank you goes to Deutsche Telekom IT Solutions Slovakia, Ness Košice, Ness Digital Engineering, @Slovak Academy of Sciences, and @Inovation Center of the Kosice region
Media contact: lenka.adamova@t-systems.com